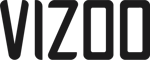 YOUR PARTNER FOR 3D MATERIAL DIGITIZATION
The Germany-based company Vizoo is the number one supplier of solutions for industrial digitization of materials. Since 2013, the company helps fashion brands, manufacturers and fabric mills to create digital twins of their physical samples and digitize their material processes. Vizoo products are made with the objective to create realistic digital materials in no time. Clients appreciate the ease-of-use and the consistent output, which makes xTex the technology of choice when it comes to mass production of digital materials.

In more than 45 countries over 400 fashion, interior and automotive clients are using Vizoo technologies to feed their 3D Design, virtual prototyping, marketing or eCommerce applications.
Vizoo products include:
xTex scanner: accurately capture the visual surface of the material (PBR textures)

xTex software: provides intuitive tools, even for non-3D experts, to process the materials and to generate output compatible with any 3D tool

physX platform: assigns the mechanical parameters needed for 3D apparel simulation
Interested in more information from Vizoo?
Please fill out your email address below: