DIGITALLY TRANSFORM YOUR APPAREL BUSINESS

How digitally savvy businesses get products to market faster, smarter, and more sustainably
Today's increasingly competitive apparel market is centered around rapid growth
and consumer-centric solutions. Retailers are looking to get their products to market faster, reduce the number of product returns throughout each season, and incorporate more sustainable practices across the product lifecycle.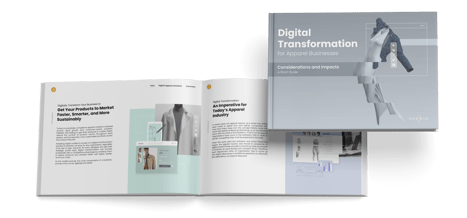 What's Inside?
With Browzwear, over 650 apparel organizations of all types and sizes enjoy faster, flexible, and more efficient processes both from an environmental and business perspective. Learn how to get your products to market faster, smarter, and more sustainably by rethinking your traditional business model and adapting your daily processes to a digital workflow.
Explore how your organization can:

Reduce physical samples

Boost productivity

Speed up approval cycles




Streamline processes




Improve product quality